Quantum Healing Hypnosis Technique
Lorna is a Certified Practitioner in "Quantum Healing" hypnotherapy, trained personally by world renowned regression therapist and author Dolores Cannon to perform the Dolores Canon method of Past Life Regression. This method can often bring in the Subconscious or Soul Self to enable a richly rewarding, healing and enlightening experience.
Lorna is a featured practitioner listed on the Dolores Cannon web site.
Dolores Cannon has been working with hypnotherapy and past life regression since the mid 60's and is a leader in this field. Over the years of her work she has developed a type of hypnotherapy which reduces the amount of time spent in relaxation and allows more time spent in the regression giving more time to gathering important information. Through the years, many different levels of wisdom have been accessed by those using her technique. Dolores has written numerous books about the unusual information gathered from her clients during their regression sessions.
Visit Lornas official QHHT listing on the Dolores Cannon Website [here]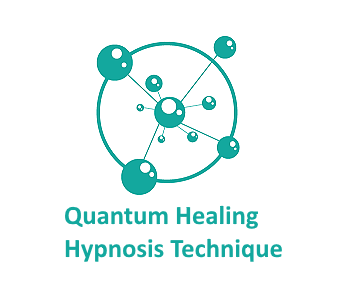 Your session begins with a thorough interview. You will bring a list of questions or concerns that relate to your current life. With this list in mind, Lorna will gently lead you into a hypnotic state and your higher self will then take you to the most appropriate time and place to examine, that holds experiences that may be affecting your life today, or provide insight and learning opportunities, where you can have your greatest concerns addressed. Think of your session as a long, involved dream where Lorna acts as your guide.
The session also includes the opportunity to access a higher state of awareness that some may call the Superconscious Mind, Source of all Knowledge the "Higher Self", Universal Consciousness, Guide or Guardian Angel. As "they" say, "they" have no names and are happy with whatever we choose to call them because their only mission is to help and to facilitate instant healing and closure.
All answers are at the higher levels of the mind and when we speak directly to this part of the mind, we have access to information outside our linear 'time.' Once on the other side of 'time' as we know it we can access all knowledge, or hidden truths.
This work is also helpful in releasing cellular memory events that we may have held for many lifetimes. Healing is often reported by many of Dolores' clients and Lorna has had a lot of positive feedback from her clients also. See the testimonial page for these. They have received help and healing for challenges in health, relationships, addictions, fears or phobias.
A belief in Past Lives is not needed to get 100% benefit. People from all religious or spiritual backgrounds can obtain the benefit regardless of personal belief, however, a belief in the healing work facilitated is essential to manifest healing in the body. The information you receive is what you are suppose to receive, and if you act on it, it will powerfully change your life.
Please Note: In Person sessions only. No Zoom online or remote sessions of QHHT are available. 
Lorna's work is 100% client-centered and focused on your life and needs. She respects the power of this work and all her clients!
With the Cannon Technique Lorna can help you explore:
Past Lives, The Spirit world where you can meet your Angels and Guides or help you with understanding a UFO experience, through contact with a deeper level of direct communication with the subconscious mind.
The cost for a Quantum Healing Hypnosis session is: $300.00 inc GST.
Each session is digitally recorded and emailed for you.
Please Note: In Person sessions only. No Zoom online or remote sessions of QHHT are available.